Meet the Maker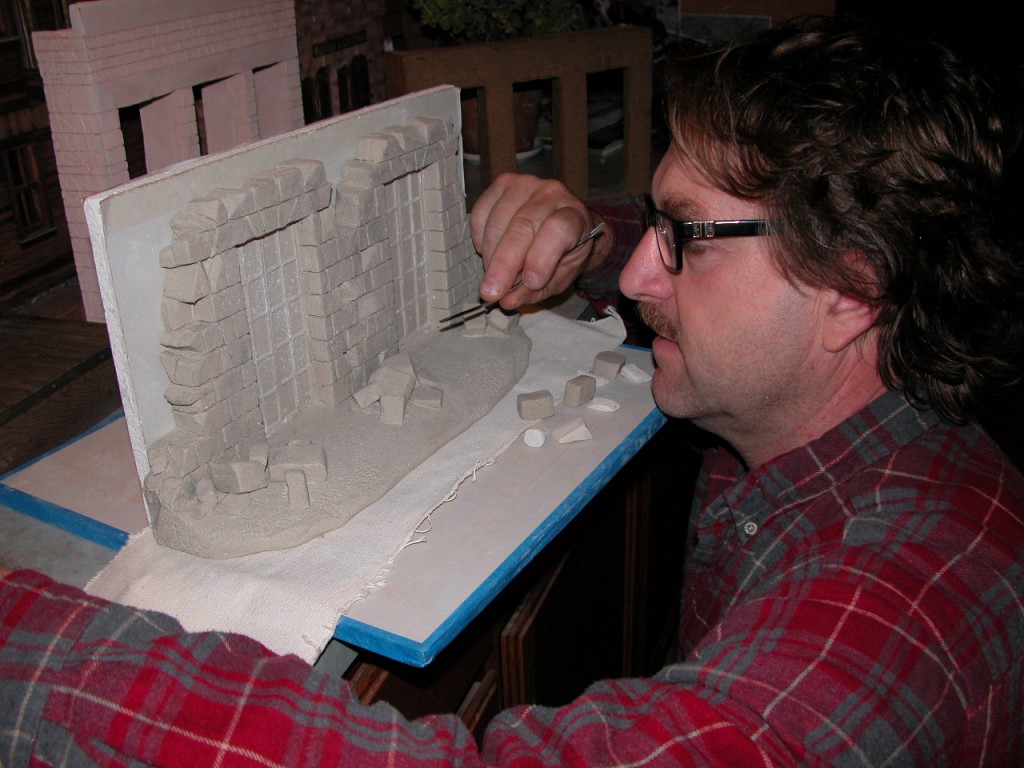 Self taught ceramic and wood artist Paul Charron has been creating facade replicas of historic Western American architecture since 2003, inspired by his love of the west and the history of it's settlement. These are not doll house or model railroad pieces, but Paul's view of the intrinsic value held in a building's existence.
Although painting and photography can capture the beauty of a building and it's environment, Paul feels that only three dimensional representation through fine detail can produce true realism. Through his patience and perseverance, Paul strives to attain the most detail he can with his mediums. His three building facade from Virginia City Nevada for example, has nearly 1000 hours of work involved.
Although currently spending most of his spare time creating in his studio, he intends on gradually shifting his entire concentration to documenting the West's historic structures through his art. He is looking forward to sharing his passion and unwavering dedication to his chosen theme at history and art museums and western art galleries throughout the west.